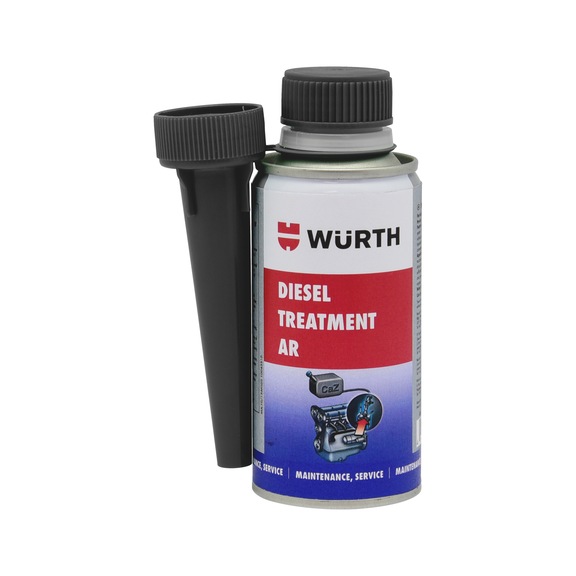 Diesel performance improver
Performance improver Diesel
ADD-DISL-FUNCTION-IMPROVER-150ML
Prices for customers after login
Exclusively for trade customers
Register now and access more than 125,000 products
Call customer service: +632 584 4619
For lubricating passenger car and truck diesel systems.
Prevents deposits from building up in the combustion chamber and injection system
Improves the lubricating effect of low-sulphur fuels
Therefore prevents surface abrasion and prevents the risk of the injection system malfunctioning.
The storage stability of bio-diesel fuels is extended
Ensures precise diesel injection
Lower fuel consumption


Quiet engine running
Free from sulphur, phosphorous, metals and acids
Economical
300 ml is sufficient for 70 litres of diesel.
The usage instructions are recommendations based on the tests we have conducted and based on our experience; carry out your own tests before each application. Due to the large number of applications and storage and processing conditions, we do not assume any liability for a specific application result. Insofar as our free customer service provides technical information or acts as an advisory service, no responsibility is assumed by this service except where the advice or information given falls within the scope of our specified, contractually agreed service or the advisor was acting deliberately. We guarantee consistent quality of our products. We reserve the right to make technical changes and further develop products.
Certificates/ Documents

Application area
Compatible with all modern diesel oxidation catalytic converters. For all diesel engines with common rail and pump/nozzle technology.
Instructions
Empty the contents of the can into the fuel tank. At least 10 litres of diesel should be in the tank to do this.
We recommend using every 2000 km and as a preventative measure after every repair performed on the injection system and engine.
| | |
| --- | --- |
| Contents | 150 ml |
| Colour | Brownish |
| Smell/fragrance | Characteristic |
| Chemical basis | Aliphatic hydrocarbon |
| Shelf life from production | 24 Month |
| Density | 0.806 g/cm³ |
| Min. flashing point | 60 °C |
Art.-no.

Plus disposal costs -,-- per selected packing unit
Cust. Mat. No.
Certificates/ Documents