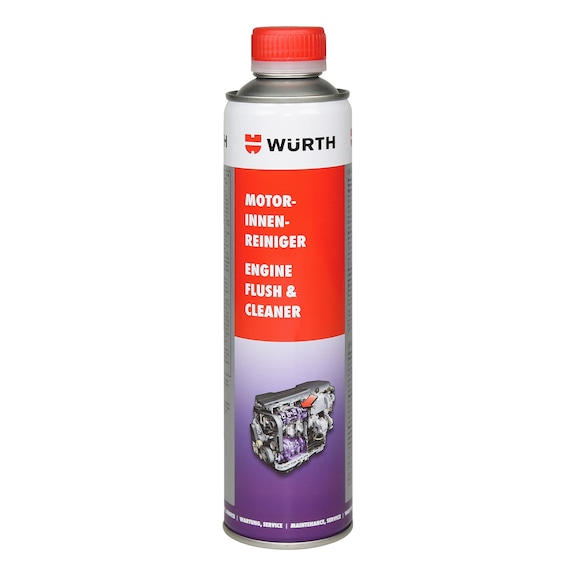 Engine flush and cleaner For use in all petrol and diesel engines
Engine flush & cleaner
ADD-ENGCLNR-400ML
Prices for customers after login
Exclusively for trade customers
Register now and access more than 125,000 products
Call customer service: +632 584 4619
Cleans the inside of the engine and the oil supply system
Engines cleaned of dirt can now operate at their full performance level together with the clean oil.
Quick and gentle cleaning process


Does not damage seals


Optimises exhaust gas emissions


Compatible with catalytic converters


Loosens jammed piston rings


Easy to use
Notice
Not suitable for use in motorcycles with oil bath clutch that share a joint oil circuit
The usage instructions are recommendations based on the tests we have conducted and based on our experience; carry out your own tests before each application. Due to the large number of applications and storage and processing conditions, we do not assume any liability for a specific application result. Insofar as our free customer service provides technical information or acts as an advisory service, no responsibility is assumed by this service except where the advice or information given falls within the scope of our specified, contractually agreed service or the advisor was acting deliberately. We guarantee consistent quality of our products. We reserve the right to make technical changes and further develop products.
Certificates/ Documents

Application area
Suitable for all mineral and synthetic-based engine oils. Suitable for petrol and diesel engines Caution: Not suitable for use in motorcycles with oil bath clutch that share a joint oil circuit.
Instructions
Add the engine interior cleaner to the oil when the engine is at operating temperature. Let the engine idle for approximately 10 minutes. Then change the oil and filter.
| | |
| --- | --- |
| Contents | 400 ml |
| Smell/fragrance | Characteristic |
| Chemical basis | Aliphatic hydrocarbon |
| Shelf life from production | 24 Month |
| Density | 0.825 g/cm³ |
| Min. flashing point | 62 °C |
Art.-no.

Plus disposal costs -,-- per selected packing unit
Cust. Mat. No.
Certificates/ Documents