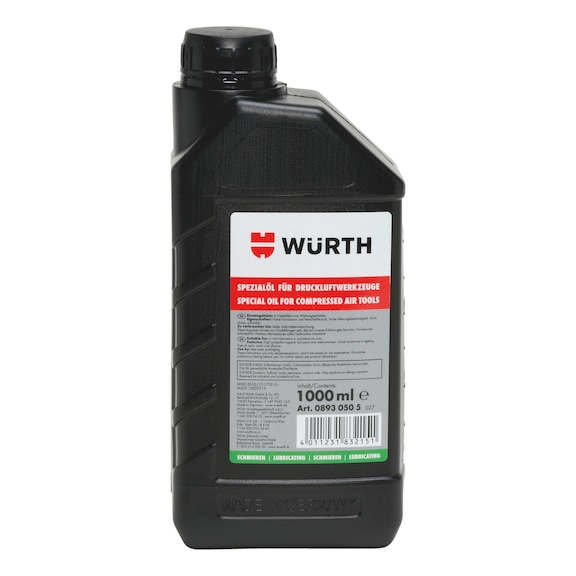 Special oil for pneumatic tools
PNOIL-1LTR
Prices for customers after login
Exclusively for trade customers
Register now and access more than 125,000 products
Call customer service: +632 584 4619
For pneumatic tools
Excellent protection against corrosion and wear


Active and effective even at low temperatures


Resin and acid-free


Silicone-free
The usage instructions are recommendations based on the tests we have conducted and based on our experience; carry out your own tests before each application. Due to the large number of applications and storage and processing conditions, we do not assume any liability for a specific application result. Insofar as our free customer service provides technical information or acts as an advisory service, no responsibility is assumed by this service except where the advice or information given falls within the scope of our specified, contractually agreed service or the advisor was acting deliberately. We guarantee consistent quality of our products. We reserve the right to make technical changes and further develop products.
Product information
Certificates/ Documents

Application area
For filling mist oilers in maintenance units
Contents

1 l

Container

Bottle

Colour

Yellow
Brown

Smell/fragrance

Characteristic

Shelf life from production

60 Month

Pour point

-25 °C

Density

0.883 g/cm³

Min. flashing point

230 °C

Acid-free

Yes

Silicone-free

Yes

Resin-free

Yes
Select RAL-colour code
!! NOTE: On-screen visualisation of the colour differs from real colour shade!!
Art.-no.
Plus disposal costs -,-- per selected packing unit
Cust. Mat. No.
Certificates/ Documents